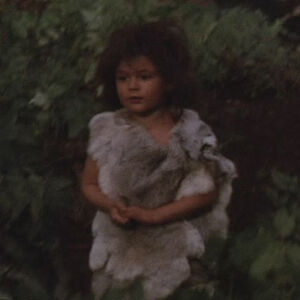 Brac was the first son of
Broud
and
Oga
. As the firstborn son, the clan expected Brac to succeed Broud as leader of the clan.
When Brac was about three years old, he was snatched by a hyena during the clan's mammoth hunt. Ayla killed the hyena with her sling and saved the boy's arm (and his future as a hunter). For using a weapon, Ayla was cursed with death for a month.
Italics indicate an adoptive relationship: in this case, through Iza's adoption of Ayla as her daughter

Ancestors: Oga (mother), Broud (father), Ebra (grandmother), Brun (grandfather), and Uba (paternal great-great-grandmother)
Siblings: Grev (brother) and Durc (half-brother)
Extended Family: Uka, (maternal great-aunt), Creb (paternal great-uncle), Iza (paternal great-aunt), Uka's son (first cousin once removed), Ovra (first cousin once removed), Ayla (first cousin once removed), Uba (first cousin once removed), and Durc (second cousin)
Ad blocker interference detected!
Wikia is a free-to-use site that makes money from advertising. We have a modified experience for viewers using ad blockers

Wikia is not accessible if you've made further modifications. Remove the custom ad blocker rule(s) and the page will load as expected.