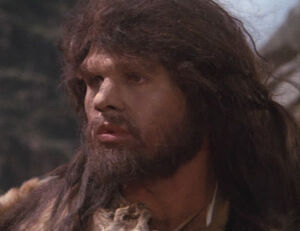 Vorn was a member of
Brun
's clan. As a child, Vorn idolized
Broud
, although he did not adopt Broud's venomous attitude toward
Ayla
and her son. Although Vorn was only 13 when Broud succeeded
Brun
as leader, Broud chose Vorn as his second-in-command. Brun believed that Vorn was too inexperienced to be second and that the decision would endanger the hunters.

When Vorn became a man, there were no eligible young women, but he asked for Uba when she became a woman, and Uba was given to him. Vorn and Uba enjoyed a fond relationship, and Uba was quick to conceive, although the pregnancy ended in a miscarriage. When Ayla was exiled from the clan, Uba raised her son, Durc. As man of the hearth, Vorn presumably assumed responsibility for training Durc.
Ancestors: Aga (mother) and Aba (maternal grandmother)
Siblings: Ona (sister) and Groob (half-brother)
Mate: Uba
Issue: Durc (son)
Ad blocker interference detected!
Wikia is a free-to-use site that makes money from advertising. We have a modified experience for viewers using ad blockers

Wikia is not accessible if you've made further modifications. Remove the custom ad blocker rule(s) and the page will load as expected.